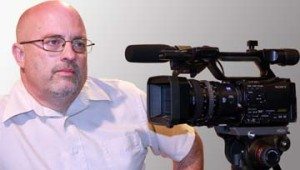 Who is Video Producer Duane Weed?  Duane began his business in 1984 in the big town of Morley.  After working at Waterford Cable and Ferris State the job situation changed and Duane began Duane Weed Productions.  The name was changed to Duane Weed Video Productions and then DW Video & Multimedia, LLC was set in the late nineties and no changes since then.
Since the beginning Duane has had a passion to produce video and help people.  In December of 2014 Duane decided to produce and create the Buy Local Michigan Video Blog. So, who is video producer Duane Weed.  That one is easy, someone that likes to help others promote their businesses, organizations, schools, churches and non-profits.
So besides producing the Buy Local Michigan Video Blog, Duane also is ready to help you with all your video and media needs.  Call 231-937-5420 to book your appointment for the show and to set a time to discuss your video needs.
Have a great day and remember to buy and shop locally.